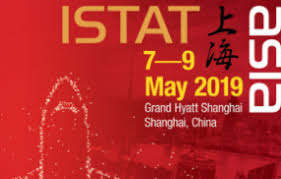 REGIO LEASE is honoured to announce its presence as a Bronze Sponsor at ISTAT ASIA May 7th - 09 th 2019 Grand Hyatt Shanghai in China;
Laurent LE MINH LOC (Chairman) and Mickael TORRETON (Technical Director) will be pleased to see you there.
REGIO LEASE, an international CAMO and Asset management company based in France, serves Airlines, Banks, and Leasing Companies.
Éditeur de Texte Enrichi, message, Appuyez sur ALT-0 pour l'aide
EASA PART MG+I, BERMUDA CAA OTAR 39, CAA CAYMAN OTAR 39, 2 REG and IOM and ISO 9001/EN 9100 certified, we can be your single point of contact for all services required for an asset transition from the present operator to the next such as:
Airworthiness Management (CAMO)
Aircraft Transition /Registration Management
Airworthiness Review(ARC)
Delivery, Re-delivery
Asset and Lease Management
Asset Review, Pre-buy
Aircraft Technical Valuation
Supporting your need for excellence...